December 1st is 10 weeks away!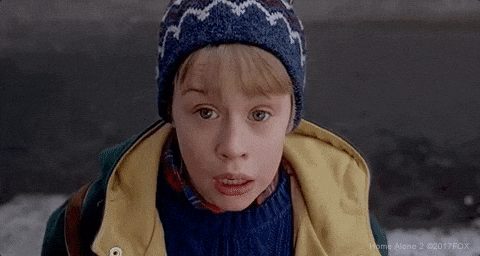 As we enter the holiday season, many content creators are looking for ideas to help them create engaging and festive seasonal content. If you're one of them, look no further! In this article, I will give my top content planning tips for December to get you (10 weeks) ahead of the game on your social media posts, photos, blog posts, and other content. PLUS a free done-for-you planner to make content creation a breeze. I want your December to truly be merry and bright.
Below are my tips for planning and executing stress-free December content for your online audience.
Gather December Content Inspiration
Before you break out your calendar, take a moment to gather some inspiration. The best way to begin means starting now, so you don't have to rush. With 10 weeks to go before December 1st, you have plenty of time to pull some amazing new content together for your target audience with time to spare to prepare your post strategy and marketing campaigns. But sometimes, it can be difficult to come up with new ideas for content. If you're stuck, don't worry – we've covered you. Here are my tips for starting your planning process.
DECEMBER Brainstorming
When it comes to creating Holiday-themed content, the sky's the limit! The first step is brainstorming the type of content you enjoy and making a list of possible topics. Some ideas to get you started include:
EXPLOERE HOLIDAY THEMES
Get creative with your holiday themes. The holidays provide plenty of opportunities for creative content ideas. Whether you're focusing on special days like Black Friday, Cyber Monday, Christmas, Hanukkah, Kwanzaa, New Year's, or other social media holidays, there are plenty of ways to get creative with your content. Try thinking outside the box and coming up with unique ideas that your readers will love.
CHRISTMAS RECIPES FTW
One of the things people tend to do a lot during the holidays is cook. December is the perfect time to share some of your favorite recipes or cooking tips with your audience. This is a great way to engage them and help them prepare their own holiday meals.
FAMILY TRADITIONS THAT UNITE
Everyone has their own unique set of holiday traditions. Share the creative ways you and your family celebrate the holidays with your readers. This can help them get into the holiday spirit and create some new traditions of their own.
TIME-SAVING HOLIDAY DECORATING TIPS
If you're a fan of decorating for the holidays, share your tips and tricks with your followers and readers! This is a great way to help them spruce up their homes for the season.
HOLIDAY GIFT IDEAS
The holiday shopping season is upon us! Another popular topic around the holidays is gift giving. This is the perfect opportunity to give your readers some great gift ideas, including last-minute gift ideas that you love. This can help them find the perfect gifts for their loved ones this year.
UNIQUE LOCAL HOLIDAY TRADITIONS
If you live in a place with unique holiday traditions, share them with your readers and followers! This is a great way to help them get a taste of the local flavor.
Get Inspired!
DO YOUR RESEARCH
One of the best ways to find Holiday inspiration is to use major search engines like google, Pinterest, YouTube, and social media platforms like TikTok, and Instagram. Just type in a few keywords related to your topic and see what comes up! You may be surprised at the wealth of information and ideas that are available at your fingertips. Plus, this gives you insight into what is trending. Using these platforms to research user-generated content will also give you insight into what your potential customers, audience, and/or followers are searching for.
Scope Out Social Media Hashtags
Social media is another great source of inspiration for holiday posts. Hashtags are a great way to find relevant content related to specific topics relevant to your niche (like #christmasrecipes or #holidaymeals). By following relevant hashtags on Twitter or Instagram, you can stay up-to-date on the latest trends and get inspired by creative content from other creators.
Get Local
Local publications and local social media pages are sources of great content and holiday inspiration. Whether you're looking for ideas for local traditions or events, or a special offer, local gift guides etc. Chances are you'll find something useful on your city's various social media channels. This is a great opportunity to check out the calendar of events, both printed and online, for a list of upcoming holiday events in your area, your children's school, and other social outlets.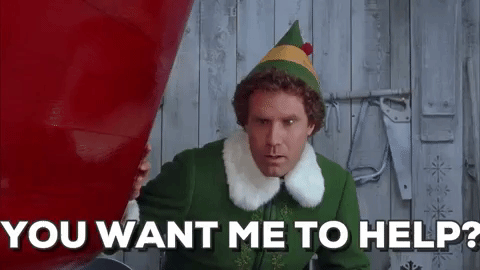 ASK FAMILY AND FAMILY
Why not ask your friends and family for ideas if you're still stuck? Chances are, they'll have some great suggestions that you would never have thought of on your own.
Once you have a list of ideas, it's time to start planning your content calendar and creating your content.
OR Have It Done For You!
Looking for a better way to get your holiday content planning all wrapped up and your social media calendar full? Good news! I've got you covered!
Get your FREE December Content Planner HERE and make your life (and your December content strategy) a whole lot easier.
More than a social media content calendar, this planner makes it easy to stay on track and hit publish every week of December.
Here's What You Get:
– 4 Step Planning Guide
-10 Week Planning Strategy
-31 December social posts Ideas
– Reusable Weekly Planner
Remember the goal is to start NOW, so your December content is done in advance. Once the holidays are in full swing, you will be busy with preparations and festivities. Wouldn't it be nice to enjoy them by having your content on autopilot?
Worried you won't be able to stick with it? No problem! This calendar is totally flexible and can be customized to fit your unique needs and goals.
Treat yourself to the gift of a stress-free December content strategy. Your future self will thank you.